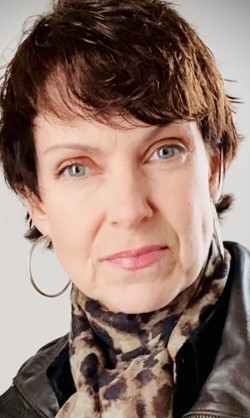 Anne Crowell Nominated by: Annapolis Community Health Board
Anne brings a tremendous passion and energy to her work with the Annapolis Community Health Board. She is a natural connector who is well-organized and well-spoken. Anne leverages her community connections to fulfill the CHB's mandate to promote health and wellness at the community level.
In addition to serving on the Annapolis Community Health Board, Anne also volunteers for:
Annapolis County Active Kids Healthy Kids Society since 2014 and holds or has held the following positions: Founder, Director, Coordinator, Treasurer, Chair of the Fundraising Committee.
Soldiers Memorial Hospital Foundation since 2017 and holds or has held the following positions: Municipal Representative for the Town of Middleton, Director, Secretary. She serves on the Mid Valley Region Physician Recruitment and Retention Committee and the Communications Committee. In the past year, Anne's volunteer contributions to the recruitment and retention of physicians in our area have been particularly remarkable. Anne's generosity and dedication to the new and aspiring physician she supports is extremely personal– she has become part of their families, working tirelessly and around-the-clock to ensure that they feel welcome, connected, and supported in the community.
Massage Therapists Association of Nova Scotia since 2018 and is currently a Director.
and: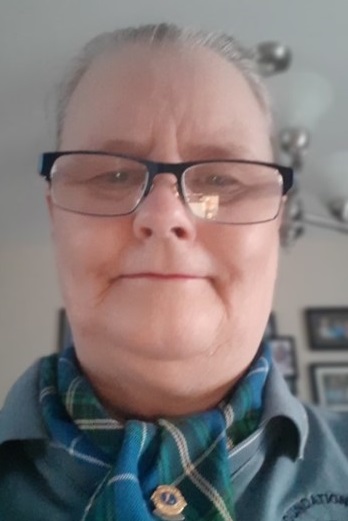 Linda Baltzer Nominated by: Middleton Lions Club

Linda has been a community-minded volunteer since her high school days. She participated in baseball, both as an enthusiastic player and an organizer, organizing team schedules and tournaments. However, Girl Guides has always been close to her heart and over the years she has been a group leader and has acted as Regional Coordinator at both the local and provincial levels.
Linda is well known in the Middleton & District Lions Club for her dedication to Lions' motto, We Serve. She has held the position of President for three terms, has acted as Lions Zone Chair for Annapolis and Digby Counties for three years, and will be installed once again this June as Club President. Presently, she is serving a four-year term on The Lions Foundation of Canada. At the Provincial level, she is Chair and Funding Coordinator for Guide Dogs and, through the Lions District, she has been instrumental in raising tens of thousands of dollars in support of The Dog Training School in Oakville, Ontario. She also serves her community as the Lions Club representative on the Board of Directors of Soldiers Memorial Hospital Foundation and has recently being reappointed to serve for the next two years. Linda is a constant supporter of worthy causes, raising funds through raffles, yard sales, flea markets and auctions. When there is a need she is always there to help. She never waits to be asked but rather, says "What can I do or how can I help"?