The opening of the Middleton & Area Family Health Centre (formerly known as the Primary Health Care Centre) is welcome news to the roughly 40,000 individuals who are served by Soldiers Memorial Hospital, which includes the communities of Bridgetown to Aylesford, and south to Springfield.
This modern new facility is a critical piece of infrastructure and will help attract doctors and other healthcare professionals to our area. The best way to attract new medical professionals is to provide a modern facility with up-to-date technology in a collaborative team setting.
The goal of Soldiers Memorial Hospital management, the Hospital Foundation, and the health care team at the new Family Health Centre is to have a family physician or nurse practitioner for everyone in our area.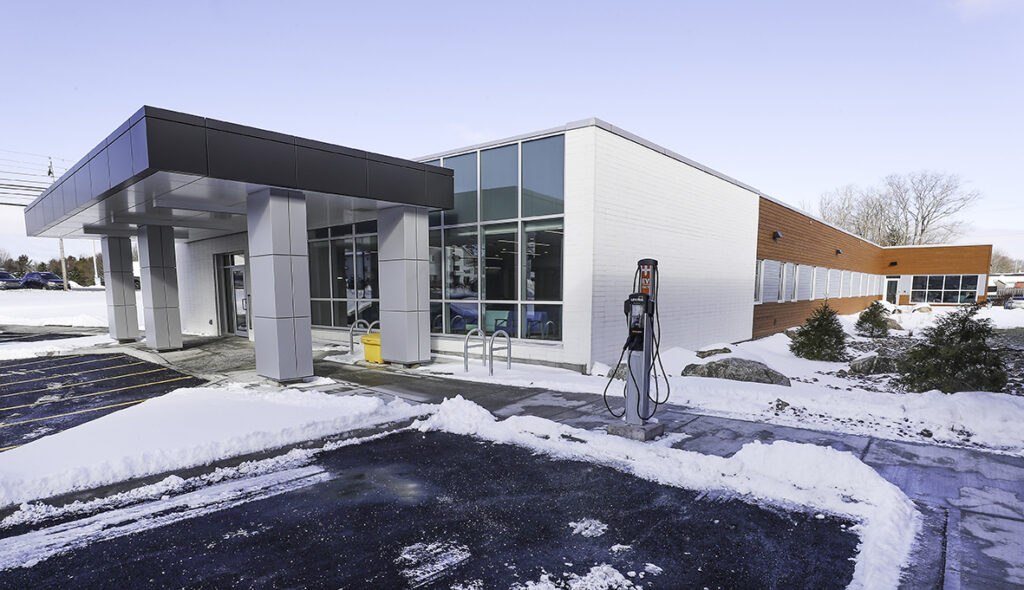 Take a virtual tour of the new clinic by clicking on this link:
https://www.facebook.com/mvrprr/videos/4160374194009742
Impact on Community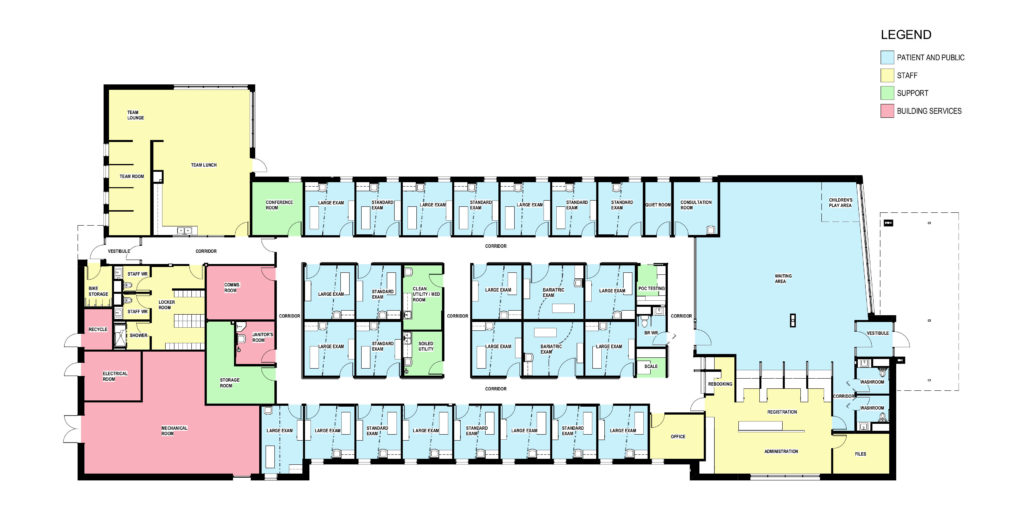 The new Middleton & Area Family Health Centre is considerably larger than the previous home of the Middleton Collaborative Family Practice. It is about 12,600 square feet, or nearly six times the size. Some of the features of the new facility include:
26 exam and meeting rooms
New space for visiting health professionals
Regional training centre, with more space for training medical residents
Fully accessible space
Access to Electronic Medical Records (EMRs)
The Nova Scotia Health Authority, Soldiers Memorial Hospital, Soldiers Memorial Hospital Foundation, and municipal and community partners continue to make their strategy for local recruitment and retention of medical personnel a top priority.
A comprehensive plan– under the direction of the Mid Valley Region Physician Recruitment and Retention Committee and highlighting this area's extensive assets and the exceptional quality of life we enjoy here– is underway to attract doctors and other health care practitioners. Having the Hospital and this new Family Medical Centre to serve our communities is a tremendous asset to residents and medical professionals alike.
In addition to attracting physicians and other health care professionals, this new Family Medical Centre will help contribute to the continued prosperity of our region by increasing employment, productivity, and economic growth.
A Successful Community Campaign!
"It was truly heartening to see our local community rally around the new Family Medical Centre. We are grateful for the support of our donors, community leaders, government, and our local healthcare community for making this exciting project a reality. Looking ahead, I expect the Centre to be a catalyst in recruitment of physicians and other healthcare providers to the Annapolis Valley."

Kelly Hutton, Chair of Soldiers Memorial Hospital Foundation
When the Medical Centre project was announced in 2019, Soldiers Memorial Hospital Foundation committed to raise 8% of the estimated cost of the project. This has been no small feat for a small foundation during a global pandemic. The Medical Centre represents a significant investment in the ongoing well-being of this area.
The Foundation is grateful for the strong show of support that we have seen since the project was announced. Let's continue to create a community that evolves and thrives around its health care facilities, and where the level and availability of care continues to meet the needs of the Mid Valley region. We all need to give like our health depends on it…because it does!